{staff.name}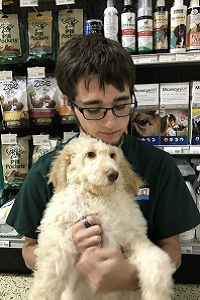 Anthony
Greetings my fellow animal enthusiasts! My name is Anthony and I have a fiery passion for everything that involves dogs. Although dogs are certainly where my expertise lies, I have many other animals that I love and adore in my home. I have 3 sugar gliders (Franku, Sugar, and Stripe), 1 hedgehog (Spikes), 2 guinea pigs (Spot and Cocoa), 2 horses (Cookie and Spot), 12 chickens and a duck without names, 1 African grey (Raven), 1 fish tank with around 15 fish, and 2 cats (Pancake and Muffin). However, of all these animals I am definitely closest to the 7 dogs that I own with the two first listed being my own personal companions: Rollie Pollie (Jack Russel Terrier), Bruno (Pitbull Labrador Retriever mix), Bella (Maltese), Rocky (Maltese), Charlie (Maltese), Bella (Yorkshire Terrier), and Missy (Yorkshire Terrier). Ask me about any of them and I'll passionately tell you all about them! You can normally find me standing in front of the puppy window feeding my insatiable love for dogs. I also commonly wear a shopping basket on my head. I look forward to seeing you!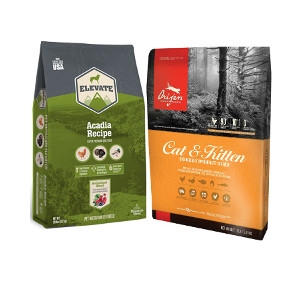 Sale valid on 15lb bags or larger. (Limit 1 coupon per customer) Must present coupon at time of purchase. Not valid with any other discounts or sales.
Valid: 03/01/2019 - 03/31/2019
Offered By: Today's Pet Inc.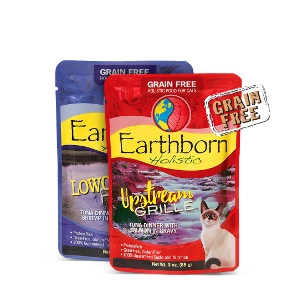 Choose from 6 flavors. 3oz Pouches. Each recipe is full of fleshy cuts of high-quality proteins such as mackerel, salmon, chicken, beef, as well as wholesome vegetables and fruits in every bite. (Regular $1.89...
Valid: 03/01/2019 - 03/31/2019
Offered By: Today's Pet Inc.
About us
Today's Pet has been family owned and operated since 1996 with a single location serving Elkridge, Columbia and the surrounding areas from Annapolis to Westminster and have more than 30 years experience in the pet industry. We have served as board members with MAPI (The Maryland Association of Pet Industries) for more than 25 years. Here at Today's Pet our main priority is to solidify the companion process by pairing up the right pet for each family situation.