{staff.name}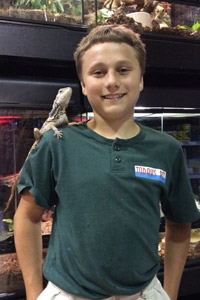 Nic
Hi, my name is Nic. Don't let my small size fool you. My knowledge of reptiles, fish and many other animals is remarkable (so I'm told). My family and I have always been long time customers at Today's Pet, at the Columbia Mall location and here. After the store relocated and I was old enough to work, I applied for a job and was excited to soon after I got hired. I was hired to help maintain the fish & reptile departments although I have some knowledge in most of the other departments as well. . My extensive collection at home consists of a variety of ball pythons, a Kenyan sand boa, savannah monitor, eyelash gecko, two alligator snapping turtles, a red eared slider, an African grey parrot, three dogs, two cats, chickens, a saltwater reef tank as well as two freshwater tanks, and the wildest of them all are my two sisters Audrey and Lindsay.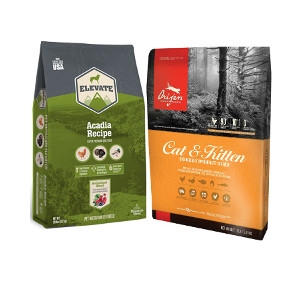 Sale valid on 15lb bags or larger. (Limit 1 coupon per customer) Must present coupon at time of purchase. Not valid with any other discounts or sales.
Valid: 03/01/2019 - 03/31/2019
Offered By: Today's Pet Inc.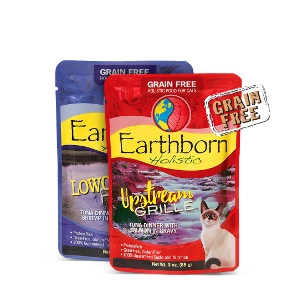 Choose from 6 flavors. 3oz Pouches. Each recipe is full of fleshy cuts of high-quality proteins such as mackerel, salmon, chicken, beef, as well as wholesome vegetables and fruits in every bite. (Regular $1.89...
Valid: 03/01/2019 - 03/31/2019
Offered By: Today's Pet Inc.
About us
Today's Pet has been family owned and operated since 1996 with a single location serving Elkridge, Columbia and the surrounding areas from Annapolis to Westminster and have more than 30 years experience in the pet industry. We have served as board members with MAPI (The Maryland Association of Pet Industries) for more than 25 years. Here at Today's Pet our main priority is to solidify the companion process by pairing up the right pet for each family situation.