Puppies for sale
Here at Today's Pet we work with a committed team of thousands of breeders from all over the United States. Our breeders are experienced professionals, well educated and committed to good animal husbandry. Our breeders love what they do and it shows in the superior quality of their puppies. At no time do we sacrifice the quality of our puppies and use typical "backyard breeders."
Each Today's Pet puppy is hand selected from various litters by one of our buyers. The puppies Sire and Dam have been checked against our database for any previously reported debilitating hereditary defects within their line which may prevent the puppy from being a companion pet. This minimizes the possibilities that any puppy will experience health difficulties during its life.
Puppies are visually examined by several veterinarians. We begin with the breeders own veterinarian. Each puppy is then checked in at one of our quarantine facilities where an intake veterinarian examines and scrutinizes each puppy for any musculoskeletal problems. During this five day stay each puppy is bathed, brushed, nails trimmed, ears are cleaned and each puppy is updated on all vaccinations and wormings. Special breeds including Poodles, Schnauzers, Cockers and many others are beautifully groomed by professional groomers. Detail is carefully applied to each and every puppy. When it comes time to leave the quarantine facility each puppy is again thoroughly examined by a second veterinarian. Puppies that aren't physically ready to travel to our store are retained until they are certified healthy.
All puppies are then micro chipped with the AMBER ALERT system. This unique companion-animal retrieval system dramatically increases the chances that your puppy will be returned if lost or stolen.
Our pre-arrival quarantine holding facility is maintained hospital clean. The floors, walls, ceilings and all contents are stripped clean and disinfected every week. The air exchange rate is every 1 and 1/2 minutes. This allows the new puppies to experience an outdoor air environment indoors, with a temperature that never varies by more than 2 degrees.
After leaving our holding facility our puppies are ready for a safe and stress free trip to our store. Upon arrival at Today's Pet each puppy is allowed time to adjust to their new temporary home. During this time each puppy is examined by our veterinarian, Dr. Bruce Brown from Liberty Animal Clinic to ensure that each puppy is in optimum health before going home. Our store is AKC approved and inspected annually and we encourage you to visit with us frequently. We have numerous meet & greet "puppy love rooms" for you to socialize with our puppies.
At Today's Pet we care about our animals and our customers so you can rest easy knowing that if a pet has made it to our store, it has passed numerous, rigorous tests. Your pet should bring you many years of healthy happiness. Check here to see what comes with every Today's Pet Puppy.
We know that even with the large listing of breeds we offer to you, we are unable to fulfill the desires of some people. We will do our best to find a particular breed of puppy that you and your family are looking for. Please be aware that some breeds may take months, or longer to find. We do not, and will not, order your puppy from just anybody! All of our breeders must be certified, inspected multiple times, and come highly recommended before we will make any commitment to accept puppies for our customers.
If you have a particular request please come in and see us or drop us an e-mail and let us know what you have been looking for. You can be assured that if we do find that special puppy for you we have done all the background checking for you. Today's Pet puppies come with one of the strongest warranties in our field. We are proud of the reputation we have developed over the past several years. That's why many of our first time buyers are now second time buyers.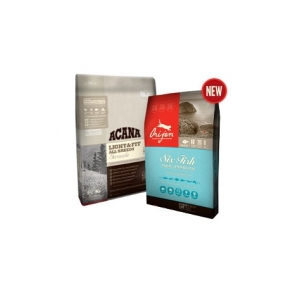 Free $3.00 Gift Card with any 15lb or larger bag of Dog or Cat Food. (Limit 1 coupon per customer) Must present coupon at time of purchase. Not valid with any other discounts or sales.
Valid: 05/31/2019 - 06/30/2019
Offered By: Today's Pet Inc.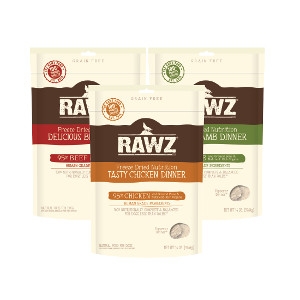 Choose from Beef, Chicken, or Lamb. 5oz Bags. (Regular $12.99 each) Must present coupon at time of purchase. Not valid with any other discounts or sales.
Valid: 05/31/2019 - 06/30/2019
Offered By: Today's Pet Inc.
About us
Today's Pet has been family owned and operated since 1996 with a single location serving Elkridge, Columbia and the surrounding areas from Annapolis to Westminster and have more than 30 years experience in the pet industry. We have served as board members with MAPI (The Maryland Association of Pet Industries) for more than 25 years. Here at Today's Pet our main priority is to solidify the companion process by pairing up the right pet for each family situation.