New Puppy
What Comes With a New Puppy?
All shots and dewormings are up to date at the time of purchase.
All puppies have been micro chipped and will be activated at the time of sale with ABMER ALERT which allows your puppy to be scanned. If your pet becomes lost or stolen an amber alert will be sent out to vets, shelters, and pet stores. Each alert will be sent out within a 50 mile radius. Microchipped puppies that are stolen or lost have a 93% recovery rate of return. Your amber alert subscription will also automatically generate lost pet posters when you notify LostMyPet.com that your puppy is missing. You will receive annual reminders to update your personal information and have 24/7 access to all of the AKC Companion Recovery services. There is no additional charges after the initial sale.
All puppies have been seen by up to three veterinarians prior to arrival and our veterinarian after arrival at Today's Pet.
All puppies come with our Exclusive 14 day Health, 2 Year Hereditary, and 5 Year Life Warranty.
All AKC, APR, ACA as well as most hybrid puppies come with a 4 generation pedigree.
All puppies (excluding unregistered puppies) will be pre-registered with their corresponding registry prior to leaving the store. You will be able to finalize the registration process when a name is chosen for the puppy.
Today's Pet maintains a database in co-operation with our broker to help track any potential hereditary problems which have been reported.
Each puppy comes with a comprehensive health record including all up-to-date vaccinations and deworming information. Your first Wellness Examination will be covered through Liberty Animal Clinic, our store veterinarian for over 20 years.
We offer a 25% spay-neuter certificate honored at participating veterinarians. Today's Pet recommends all puppies be spayed or neutered, plus a $25.00 gift card as our Thank You!
Allpuppies are hand chosen by a representative of Today's Pet from each individual breeder. We can offer more "picks of the litter" than anyone.
Your puppy will be professionally groomed and bathed before or during the short stay at Today's Pet.
Each Today's Pet puppy customer also receives a LIFETIME MEMBERSHIP in the Today's Pet Puppy Club which entitles them to a lifetime discount of up to 5% on all future food purchases and up to 10% on all future puppy supplies whenever they shop with us!
All puppies come with a 60 day trial AKC Pet Healthcare Plan. This plan will provide immediate coverage for and accidental injury during the first 60 days after purchase. After the 60 days you will have the option to choose an ongoing insurance plan that meets the needs of both you and your pet or discontinue service.
You will receive 1 year of puppy training classes and counseling online. A new class each week emailed directly to you.
FREE Puppy Handbook with quick reference guide for training your newst family member and a 1 year subscription to AKC Magazine.
FREE TRAINING DVD. This complete and comprehensive DVD hosted by Award Winning Hollywood Dog Trainer Joel Silverman will help you get a start into your first few weeks of puppy training.
TOLL FREE phone support to MyPetTrainer.com. It's just a phone call away to talk to your own personal trainer.
Plus the satisfaction in knowing that a Today's Pet Puppy is tomorrows Best Friend!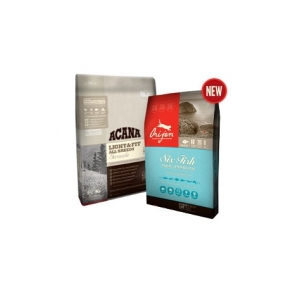 Free $3.00 Gift Card with any 15lb or larger bag of Dog or Cat Food. (Limit 1 coupon per customer) Must present coupon at time of purchase. Not valid with any other discounts or sales.
Valid: 05/01/2019 - 05/31/2019
Offered By: Today's Pet Inc.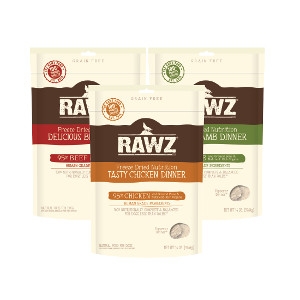 Choose from Beef, Chicken, or Lamb. 5oz Bags. (Regular $12.99 each) Must present coupon at time of purchase. Not valid with any other discounts or sales.
Valid: 05/01/2019 - 05/31/2019
Offered By: Today's Pet Inc.
About us
Today's Pet has been family owned and operated since 1996 with a single location serving Elkridge, Columbia and the surrounding areas from Annapolis to Westminster and have more than 30 years experience in the pet industry. We have served as board members with MAPI (The Maryland Association of Pet Industries) for more than 25 years. Here at Today's Pet our main priority is to solidify the companion process by pairing up the right pet for each family situation.